Amping up college closet for the last year into post college…
It's back to school and this time we are amping up a college closet for the very LAST time and the pieces are changing a bit: a little grown up and a little bit of classiness to take post college. But of course, we added a cool piece for a day in the city into night out. Check out the must haves
1. White Shirt

White shirts are especially classy, timeless, versatile and an absolute must-have. We should all have at least 2 in our closets at all times. We picked a slightly oversized poplin shirt that can be worn casual dressy for school and dressed up for work or occasions.
It's still warm out there for the 1st day back to school - here we paired the shirt with boyfriend jeans and lace up metallic sandals (shop 'College Closet' below) *these we might as well buy 1 or 2 extra pairs for next summer…psst - they are on sale!
A bit of a splurge but it's worth it…it's washable, ultra soft, versatile and a perfect neutral color (we actually got this during the Nordstrom's Anniversary sale, so we saved!)
*all of us ladies need to own!
3. BF mid-rise jeans with side embroidery
A perfect go-to jeans that are cool with high top sneakers or strappy sandals to go to class and student meetings. For post college they are hip with sock boots (even for senior year events.)
From class to student meetings on to post college
So hot! They are the "thing" to own and will be around…easy and versatile: casual edgy, perfect for work wear , and oh so hot with a dress.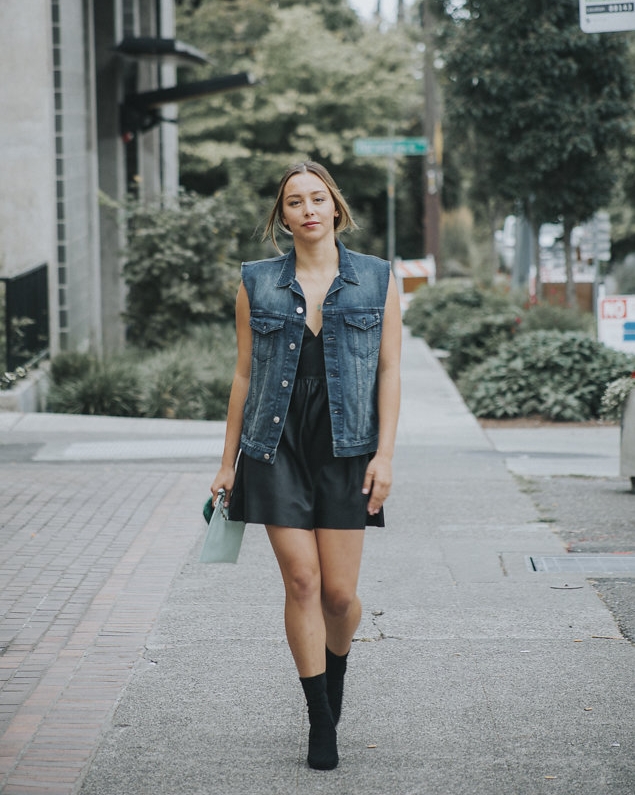 *similar, pictured is sold out.
This is a good number - wear layered with a simple tee + converse, jean vest over or on its own for a night out.